INTERNATIONAAL TER KUILE = ITK
MACHINES PRINTING GUILLOTINE DIECUTTER BOARDCONVERTER USED NEW
Tel: +31 235 281 076 Mob: +31 615 534 889 sales@itk-holland.com Fax: +31 235 280 243
Transformation & full overhaul of a Tünkers 1450 full automatic into a semi automatic.
Customer used a Tünkers S1100 with great satisfaction and desired a larger size. in fact he didn't wanted to sell his machine for the features he enjoyed from the semi automatic machine.

At the time we received the request there were no suitable semi automatic Tünkers S1450 available so we sourced a full automatic machine that was raised by 30 cm and we transformed it into the machine the customer dsired to have.
Rebuilding and lowering of the feeder station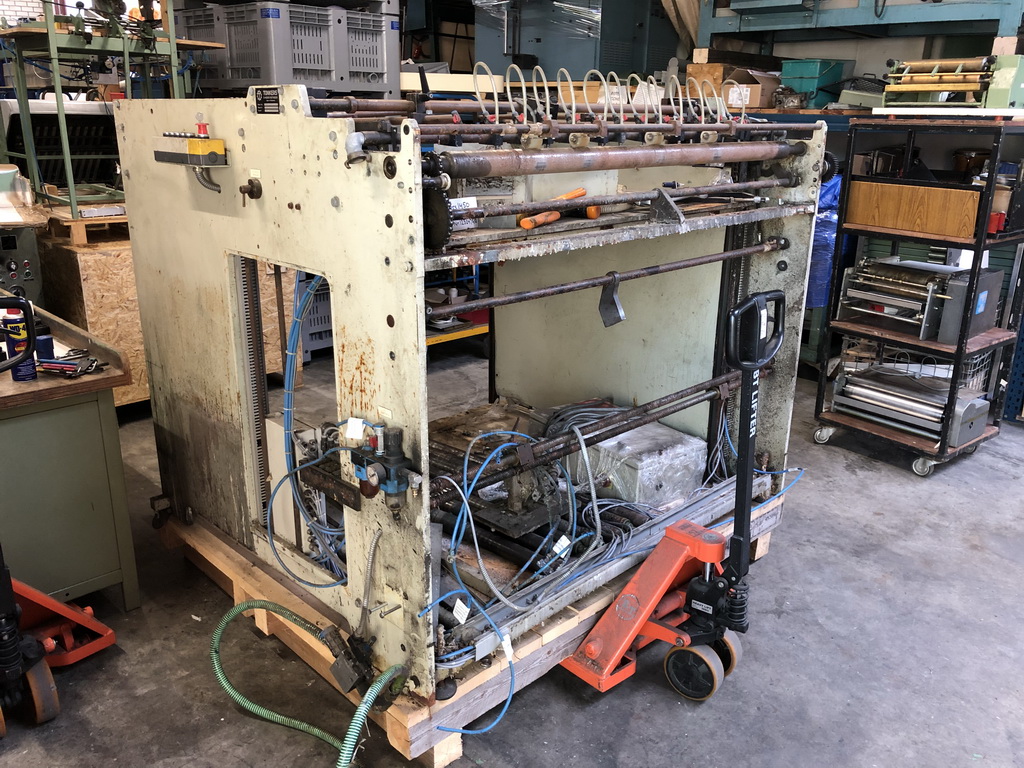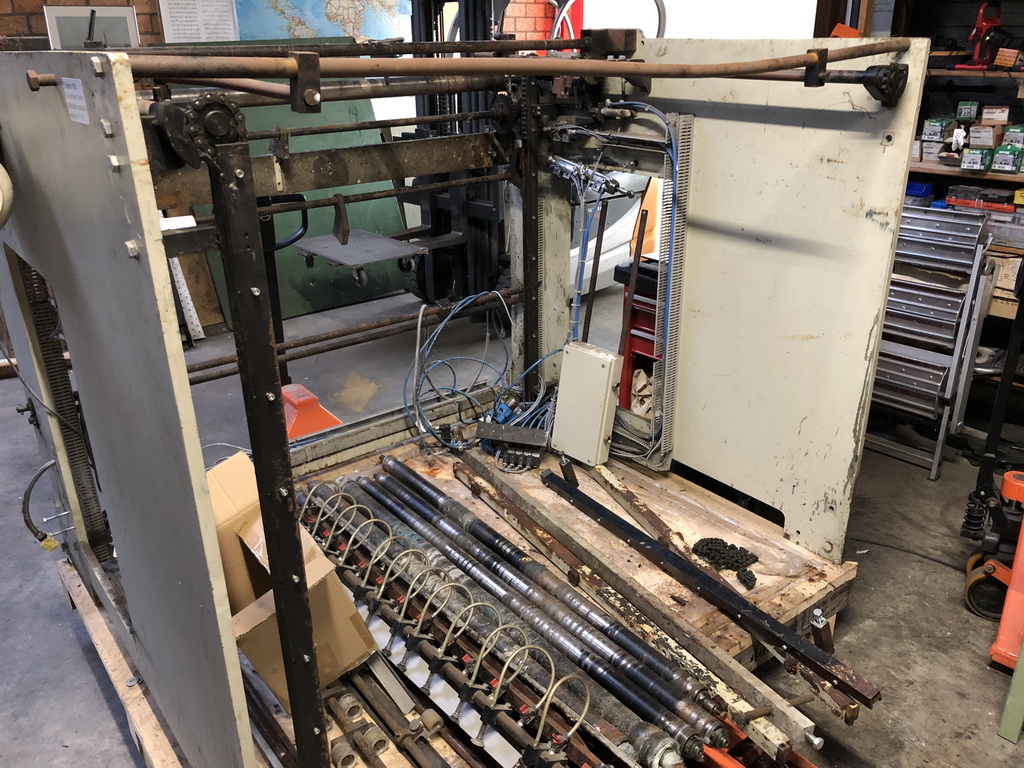 Rebuilding of the gluing station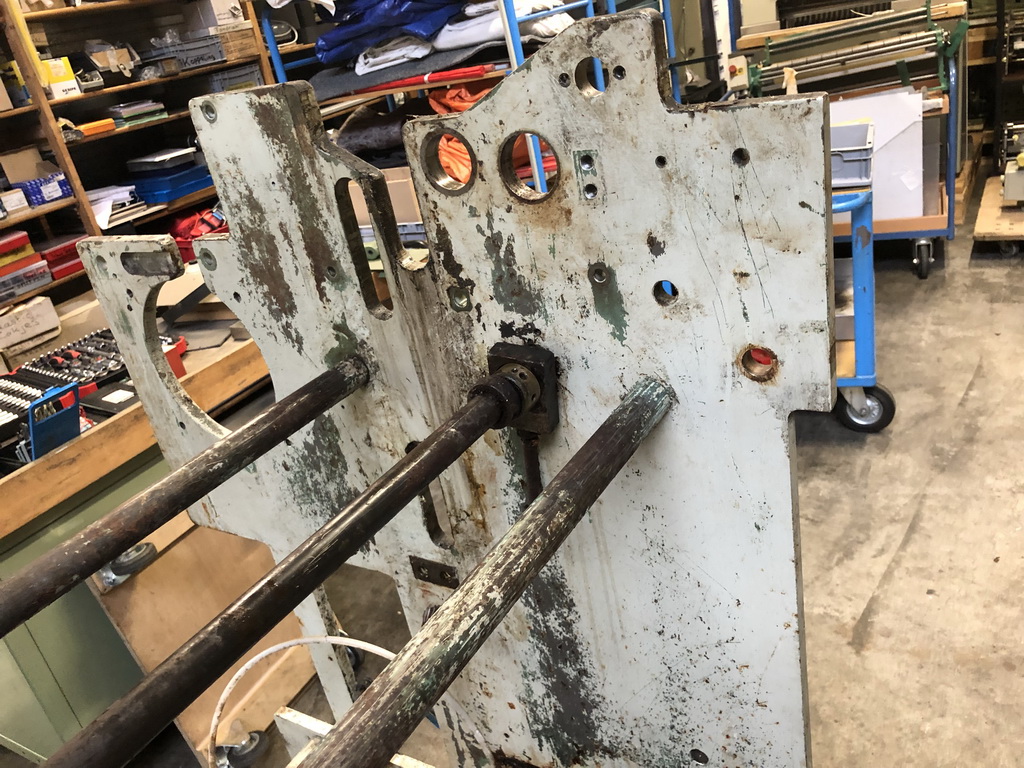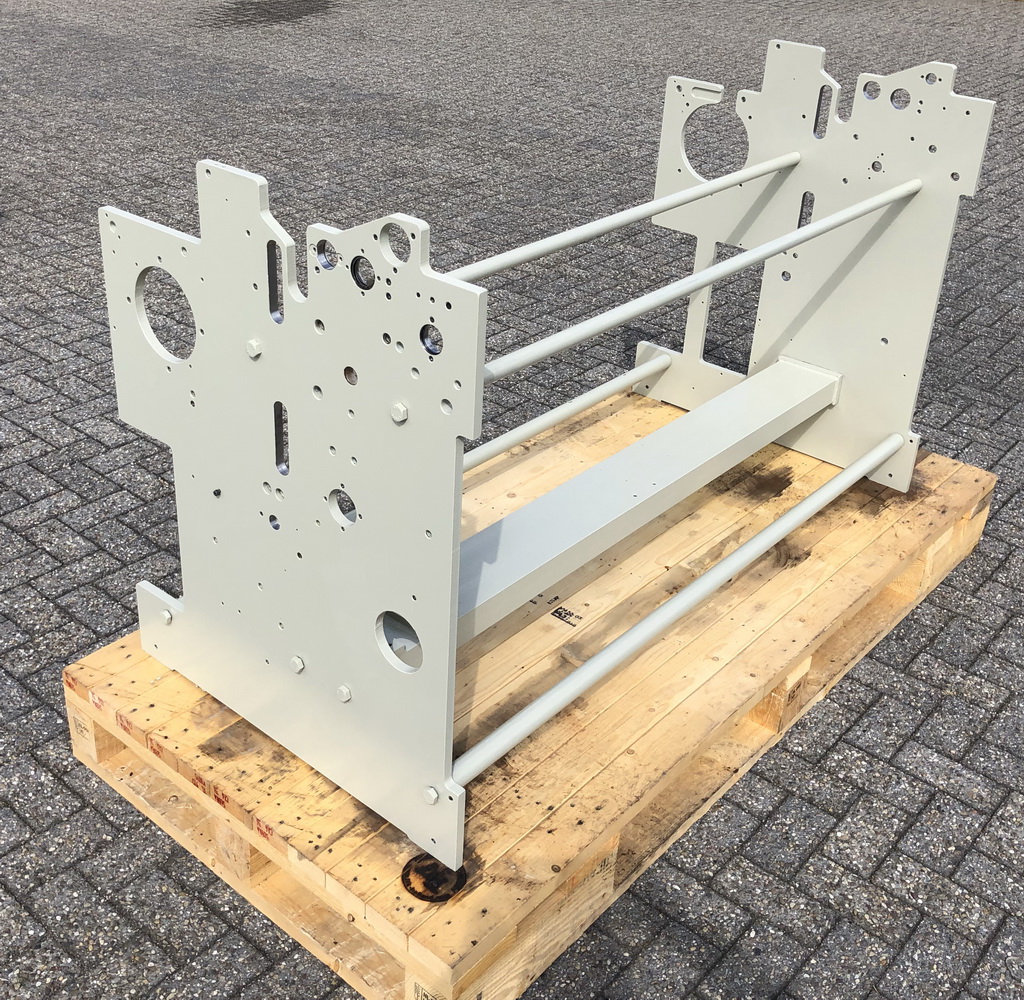 Rebuilding and shortening of the belt
Rebuilding of the laminating station
Rebuilding and lowering of the compression station
dotting the i's and crossing the t's phase
Installation at customer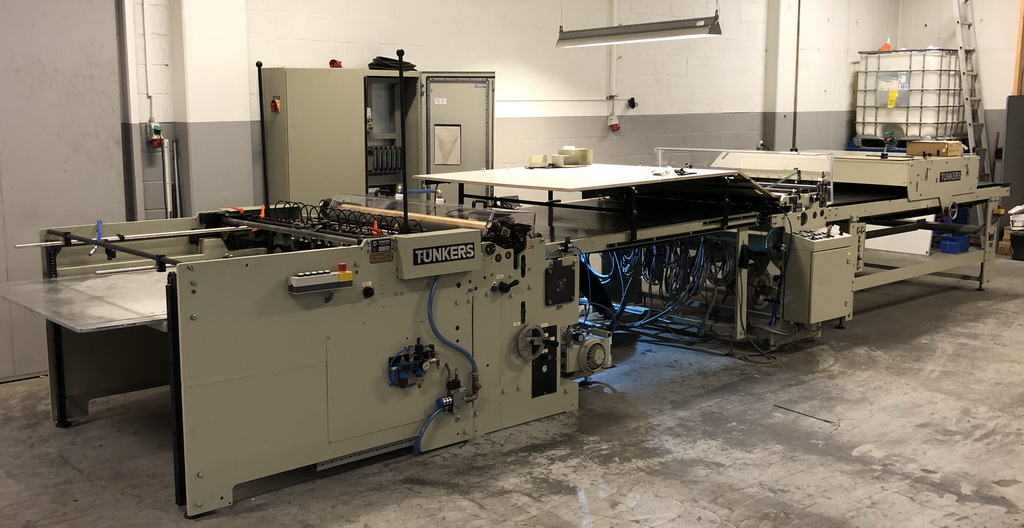 offers required whatever prices are mentioned or not - installation on special request - please send your specific requirements
All our offers , transactions and deliveries are subject to our standard conditions of trade , deposited with the District Court "Arrondissementsrechtbank" at Haarlem , which can be obtained on request . All specifications and notations found in this document are subject to change without notice.
Registered at C.O.C. in Amsterdam, No.34046556 VAT Registration No. NL810959240B01, ING Bank N.V.at Heemstede , Bank-Account-No.: 657 300 543 BIC/Swift–Code : INGBNL2A. ITK, Herenweg 29E, Heemstede 2105 MB (south of Haarlem) The Netherlands, Europe, www.itk-holland.com